Pennie Rich Publishing August Newsletter 2009
Dr. P.J. Nickels July releases
<![if !vml]>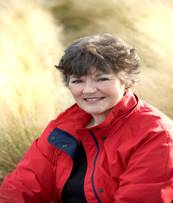 <![endif]>
We are excited to bring everyone up to date on all the news here at PrP Publishing. P.J. has successfully released all three of her new books, Lewis the Lemur Adventures, The Belly of the Beast, Nuni of Nunivak Island, A New Friend, and Vultures in the Cemetery. She and Dr. Kathy Farquharson have collaboratively written lesson guides to accompany each book. Paul Mackenzie, Nottinghamshire, UK. has done an incredible job of narrating and creating fanciful voices for all the characters of each book. Our composer, Maynard Williams has spun his magic with music and written some fabulous songs and background music for each book for children to sing-a-long with.
P.J.'s dedication to literacy, National Standards and crossing curriculum in all her writing is paying off. Teachers have seen how easy and inexpensive it is for them to get these materials and use them in Guided Reading and for enhancements in their science, geography, languages arts, history and even music and art lesson plans.
Teaching Done Right (TDR), All Children Can Learn," continues to be her motto and mantra to all educators which includes parents, teachers and para-professionals. www.teachingdoneright.com
DR. Nickels and her mother are heading for Nunivak Island this month to give all the children in the school copies of all her books, audio books and lesson guides since Nuni of Nunivak is about these special people on this fascinating and rich Island off coast of Alaska. This will be an adventure for sure so watch for our September Newsletter for details and photos.
************
Meet Randy and Kelsey Cohen
<![if !vml]>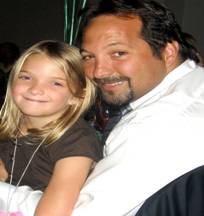 <![endif]>
Randy is the author of DD and Daddy's Big Night Out. Another fantastic and whimsical book we are proud to announce will be coming out this September. Randy has written this Dr. Seuss type book for his daughter Kelsey. This book is illustrated by Juliann Kaiser, the illustrator for the Nuni series written by Nickels. Juliann's incredible talent shines yet again in this insect filled world of adventure.
<![if !vml]>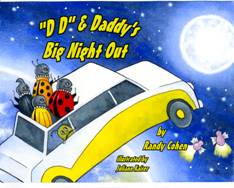 <![endif]>
Daddy takes DD and her friends out for a magical night! It all starts out with a simple night to a show, in a limo, and ends up becoming a trip to a place none of them could have imagined. This adventure is led by the kindly chauffeur, Woo Woo Wittenmeyer. They finally end up at the show, but are in for a big surprise. This book is great for all ages and will have the audio book and lesson guide addressing insects and aligned, as always, to National Standards.
************
Author, Judy Langley
<![if !vml]>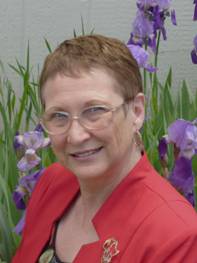 <![endif]>
Judy, an educator and retired missionary is releasing a number of books with PrP this fall and winter. Her first book is a five in one book from her Land Far Away series. This lovely book has five books incorporated into one. It is based on her family's missionary experiences in Africa. Land Far Away is geared to the beginning and younger reader. It will have lesson guides and audio book.
Mrs. Langley has a number of books, so this will only be the beginning of what she will have available. Her books come from a Christian perspective but are perfect for Christian homes, Home School Families and Churches. There will be more information about Judy in our September issue.
For these and other books by Pennie Rich Publishing please visit www.pennierich.com or call 719-852-2799
On our website you will find bios of all our team of creators. There is information about each author and artist, how you can purchase our children's educational materials or how to arrange to have any of our authors come for book signings, seminars and talks. They are all lovely folks with children's best interests for literacy as their motivating factor.
Let home school friends and teachers know about our materials. They are inexpensive and wonderful for any home or classroom. Great for grandparents to have around as well!