About Dr. P.J. Nickels
In October of 2013, Dr. Nickels was awarded a
DDM in Christian Counseling
P.J. is a much sought after educator, trainer and public speaker. Prior to her becoming and author and presenter she was a Middle School English as a Second Language and Spanish teacher In Alamosa, Colorado. She completed a Double Master's in Bilingual Education and Linguistics. P.J. obtained her Administrator's Certification and was an Elementary Principal.
Dr. Nickels continued her education and earned a Doctorate in Education. She has worked as a Consultant with the Colorado Department of Education, assisting in grant reading on the Spanish Standardized Testing Committee, Bias Committee and as a "Trainer of Trainers". She has also specialized in teaching teachers to teach in the diverse classroom.
She has a humorous way of looking at teaching and the way students learn. She has specialized in the study of brain development and student learning. She approaches many educational topics in what has been said, Her "Erma Bombeck" style.
This former teacher, principal and mother of six has faced it all and has answers and ideas for everyone who is teaching students of any age.
Teaching Done Right, All Children Can Learn
TDR is Dr. Nickels' motto and educational belief.
She has seen its' success throughout the years.
<![if !vml]>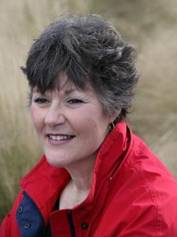 <![endif]>
In-service, Seminars, Trainings, Workshops and Speaking Topics
for school districts, individual schools, home schools, private schools, Christian schools, conferences,
no forum is too large or small.
Dr. Nickels travels world wide.

Teaching Teachers to Teach

Training Trainers to Train

Reading In-service

Writing In-Service

Aligning and Articulating Standards Across Curriculum

Teaching Across-Curriculum

Teaching In the Diverse Classroom

Always Having a Prepared Classroom

Developing a Class curriculum aligned to National Standards

Setting Everyone Up for Success

Key Note Speaker (Adapts speaking engagements to theme)
Dr. Nickels has appeared on radio talk shows, TV and internet radio.
For booking information contact:
PrP
4755 County Road 27
Monte Vista, CO 81144
719-852-2799